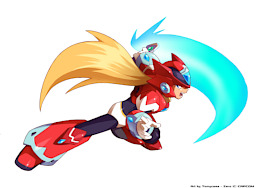 Source
The legendary red repliod - Zero has found himself in Equestria with no memories of his past. Will he be able to fit in to the equestrian society or will he be considered a monster and banished instead.
But what if a recently crowned princess could change what others think of him in more ways than one, a young princess of love.
(This story is focused around Zero and this will contain parts in the Friendship is Magic comic issues 11 and 12 as well as 18, 19 and 20.)
(This Fic will crossover with the Blue Reploid in later chapters)
(This Fic is not solely a dark Fic)
This picture is not mine and belongs to 'Tomycase' on deviant-art.
Chapters (9)