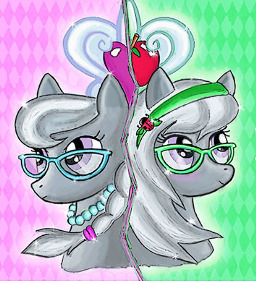 Diamond Tiara and Silver Spoon have been friends since they were very young, with Silver Spoon always looking up to Diamond Tiara, and constantly seeking her approval. However, as Silver Spoon grows older and experiences changes in her own life, she begins to question Diamond Tiara's actions and motives, and ultimately finds herself torn between choosing her own path, and sticking by the one pony who has always been at her side.
An emotional story about personal growth, achievement, compassion and loss.
This story is a re-write of Midori134's Silver Lining.
I have been given full permission to re-write and finish this story, I really hope you enjoy it.
Cover Art is entirely my own. If for some strange reason you want to use it for something, please just ask me first.
Chapters (5)