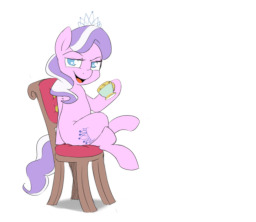 To most everypony Diamond Tiara is dazzling, absolutely amazing without a doubt. Everyday she goes through the same trails and stress of being adored and admired. She has perfect grades, the second wealthiest filly in Ponyville for a best friend along with all the money and popularity any filly in Equestria could ever hope for.
There are very few things Diamond Tiara could never afford,two things actually. At first they were only a bit expensive, now they've both become priceless, not even he father's entire fortune could cover their cost.
A first person narrative of a rich, naive foal.
Chapters (1)