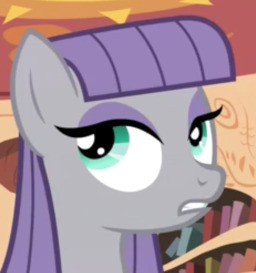 Maud Pie is devoted to rocks. She loves rocks. She has a pet rock. His name is Boulder.
Maud also writes poems. Thousands of them. They are all about rocks. Which she loves.
This is my first attempt at writing anything like this. Maud Pie is my absolute favorite character, so I decided to write a bit about her! I'm not attempting to follow any rules or certain poetic style; just writing it as it comes to mind. They all stem from my love for the character and the episode. These were all written with a very monotone, deadpan voice in mind.
Chapters (2)