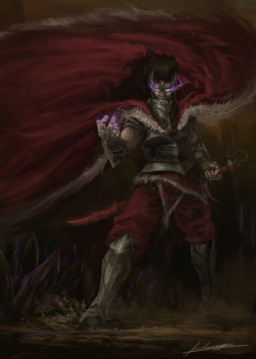 Source
This story is a sequel to Predator
---
(The prequel story is Mature/Gore, but isn't required reading to understand the plot, just an early introduction to an antagonist.)
So, what do you do when your life takes a sudden turn for the worse due to someone else's asinine behavior? Well, if you already paid for that convention ticket and have your costume together, why not go ahead and enjoy yourself. And when your convention trip is interrupted by suddenly waking up in the world of magical talking ponies, in the humanized body of one of the most evil beings they've ever known?
Why not try convincing them you're not a bad guy and then having an adventure? What's a convention compared to that? Of course, it's not like wielding dark magic will make anything go terribly wrong...
Thanks to Asilin, Proper Noun, Exelzior, and Rocinante for their help and input.
Chapters (3)