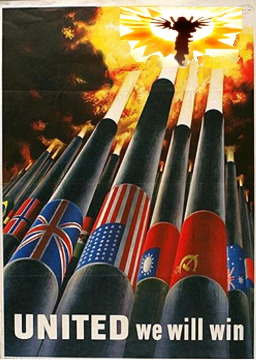 The Earth is still reeling from the effects of the Collision Wars against Xenolestia and her hordes of Newfoals, humanity having emerged victorious but a few million citizens fewer. Then yet another Equestria appears, but this time the humans are quick to cut off the head of the snake, capturing the evil Princess Celestia and imprisoning her. But something seems different about this Celestia...something almost friendly.
Can the Harmony and Friendship that Celestia has treasured all her life heal some of the scars left by her wicked counterpart, or do some wounds just run too deep?
Cover modified with permission from: KP-Shadowsquirrel
Also, because people have been asking for it, the original WW2 poster can be found here
Pre reading done by DJK. So go give him some wuv.
Chapters (53)