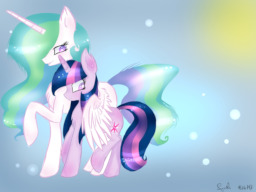 Source
It is the first court session that three alicorns of Equestria will be holding together but Celestia has other plans for this court session that are less diplomatic and bit more scandalous.
This is my entry fer the TwiLestia contest, I hope you enjoy.
The pic is from MissMagicalWolf on DA.
Chapters (1)