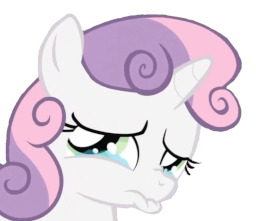 Source
Diamond Tiara and Silver Spoon torment the Cutie Mark Crusaders, but things go awry when Sweetie Belle is especially hurt. Scootaloo and Applebloom have to cope with the loss of their unicorn friend because of this. Will Diamond Tiara and Silver Spoon learn from their mistake? Or will both possibly end the Crusaders lives forever?
By the way, you may want to reread this if you have read this already, because I fixed the many errors and goofs I made. You guys let me know if theses changes helped. I also removed the "Dark" tag because this story didn't seem that dark.
PS: OMC (oh my Celestia)! This story is super popular compared to all of my other stories! Thank you for reading, commenting, and liking if you did!
Chapters (4)