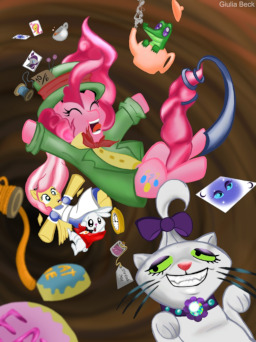 Source
Lewis Carroll is the best pony!
I basically wanted to see how Alice in Wonderland would play out with an original character and none other than than the pony who would feel most at home there. In order to write this mind-fuckery, all that had to be done was to sit and think like Pinkie Pie!
But then again, I suppose I've gone quite mad now, haven't I?
Oh, and you know you love this picture. I admit, it really has little to do with the actual plot of the story, but seeing that pic: It was an opportunity I couldn't refuse.Credit to Giuliabeck on DeviantArt.
Chapters (2)