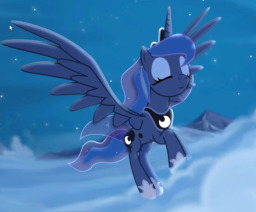 Going for a midnight outing Luna runs into a young pegasus. She tells him the story of a time she duelled with Discord in a game of wits...
---
Written for AugieDog's Luna Contest
Thanks to Mike for all the advice. Thanks also to my lovely wife who put up with me and proofread even though she really doesn't get this fanfiction thing....
Chapters (1)