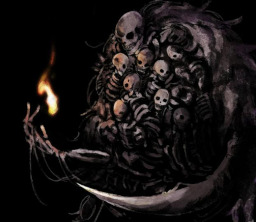 Source
Life isn't fair.
Death is.
I got ran over by a car, and then a fictional character just appears next to me and gives me a second chance.
How am I supposed to react to that?
By serving him. Unfortunately, there are others here, who wish the same. Every living creature calls itself my enemy, often without even looking at my actions beforehand.
Oh, brave new world, that has such people in it.
Chapters (3)