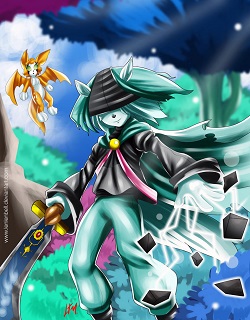 Source
We're not what you would call 'socially attuned.' Hell, we barely ever leave our room, and we were happy like that. We had our games to keep us happy. Our friends, however, talked us into attending Comic Con this year, so we decided to dress as Dust, from Dust: An Elysian Tail, one of our favourite games.
Unfortunately, the one time that we are pulled out of our town is the one time that shit goes down, just as we had expected. Now we're all separated and being hunted by ponies that care little for things like due process and thinking shit through.
Luckily, despite being separated, we still have each other. Kind of.
---
Chapters (2)