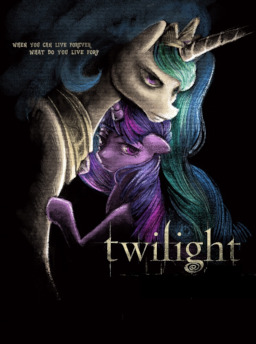 When Spike drags Twilight out to Sugarcube Corner for something he claims is "hilarious​", she discovers that she is the main character of a romance novel... along with Princess Celestia.
Twilight is not happy about this.
Artwork can be found here
Special thanks to Weeping Angel and Servant Of Avacyn for editing it.
Chapters (2)