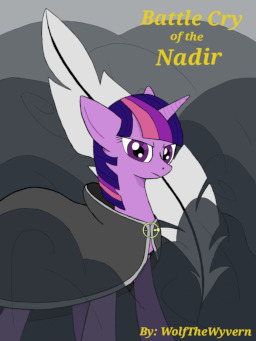 Source
One night, Twilight woke up in Canterlot.
Little did she know that she woke up in an Equestria that was different from her own; an Equestria where love is dead and harmony was unheard of, Celestia and Luna are tyrants brought to power with black magic, and Twilight Sparkle has a bounty on her head for crimes against the crowns.
Lost and confused in a mirror of her home, Twilight is saved by a phantom. Some say that it is the spirit of Cadence, exacting her revenge. Others say that it is a new alicorn, come to restore justice. While some still hold that it is a heretic. All know the one thing always left behind in its wake: a single white feather.
In a world where Love is dead, and Harmony undiscovered, will Friendship survive?
Chapters (4)