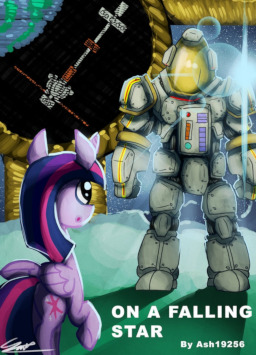 Source
Space. Long has ponykind marveled at it from the ground, and from the air. But never has anypony ever traveled there. However, on a night, unlike any other, a sequence of events will start that will lead to one of the most fundemental questions ponykind has ever asked being answered.
Are we alone? Does Equus hold the only life in the universe?
And the answer?
A resounding no.
---
A crossover between Kerbal Space Program (Or at least my take on that universe) and the Nyxverse, which was written by the fantastic author Reality Check.
Kerbal Space Program is the property of Squad.
My Little Pony is the property of Hasbro.
Chapters (6)