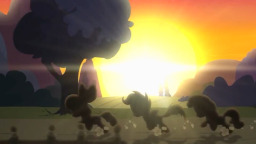 For four years, a pair of alien observers have been living in Ponyville under assumed identities, performing cultural studies and avoiding unwelcome attention. But when a piece of advanced technology is stolen from them, the observers must do everything in their power to get it back—preferably before their superiors decide to blow up the planet.
A crossover with the 'Culture' novels of Iain M. Banks. No prior knowledge necessary for reading.
— Featured by Equestria Daily, Seattle's Angels, and The Royal Guard.
Chapters (1)