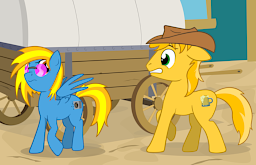 Bass Flare, better known as DJ-N30N to the fine ponies of Manehattan, has everything a pony like her could want. Fame, fortune, and music!
But it only takes one person to make even the most confident pony doubt everything they know.
Especially when you're hiding a secret as large as Bass Flare's...
Artwork by Kyth
Chapters (1)