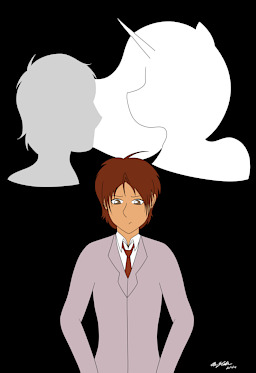 I never thought that this day would come; the day that my dad would finally find someone to be with after being alone for so long. Not only that, but the one that he found, the one that he's decided to spend the rest of his life with, was none other than Princess Celestia.
I do feel happy for Dad, really I do, but I still didn't like the idea of my father getting remarried.
The thing is, though... I have no idea why I feel this way.
---
This story takes place in a universe where the human and pony worlds are in close contact, and the ponies are anthro in this story.
This is my first time writing a non-comedic story, so let's see how this goes. And because I know someone will ask:
This story is NOT connected to any of my previous stories.
Cover art by me.
Chapters (10)