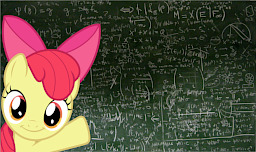 Applejack expected a lot, when she got an invitation from Cherilee to talk about Applebloom.
But not this.
A little One-Shot, I had to get out of my head.
Edit February 12th, 2014: Major props to Frission, for proofreading the story and making it more readable. You rock!
I don't plan to add something as of now, but maybe I will in the future.
Chapters (1)