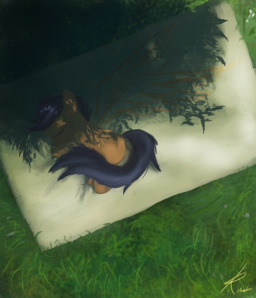 No wings...
No mark...
No family...
Scootaloo feels alone. Every day she watches as the Pegasi fly over her.
Walking on the clouds, soaring through the wind, making their mark on the sky.
Never able to join them.
But is she really alone?
Sometimes, the person you need most...
Is the one who's been in front of you all along.
Chapters (1)