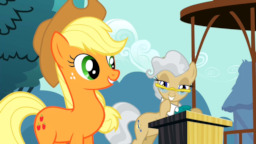 After her sister and the crusaders have yet another accident, Applejack finds herself helping out with Town Hall repairs instead of celebrating the night before Hearts and Hooves Day with her family. Nothing but tough, hard, pointless work for the day. All while her family enjoys the festivities without her. Turns out she's not the only one missing out...
She already sees Mayor Mare on a regular basis, why not just invite her over?
Preread by The Albinocorn. He writes much better stories than me...
Chapters (1)