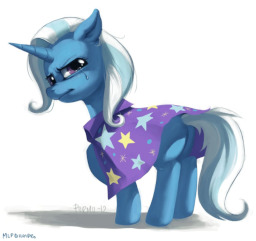 When given two choices, how can you decide which is the right one to make? Some would say the right path is always the harder one. Others might advise you to take the easy way out. But when both options involve ponies you love and care for, how can you choose?
How can you choose between lives?
Especially when one of them happens to be a newly crowned Princess?
Join Trixie Lulamoon, a unicorn who's lived a life of bad choices, as she tries to make things right. As she truly becomes great and powerful.
Chapters (1)