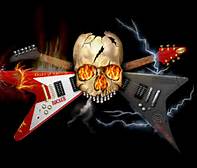 Spike is tired of how the Mane Six are treating him, and after learning some devastating news, he finally snaps and runs away. Unbeknownst to him, his leaving home will start a chain of events that will forever change his life. And it all starts . . . with heavy metal.
Plot inspired by Brutal Legend. Title inspired by Manowar song "Die For Metal".
Special thanks to DiabloGuapo, whose "Legend of Spike" series inspired me to start my own.
Disclaimer: I do not own My Little Pony
Chapters (12)