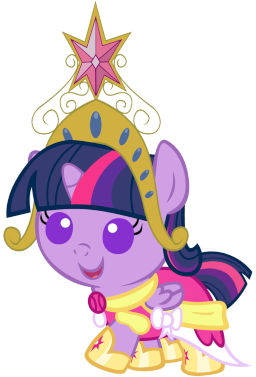 After becoming a Princess, a new door was opened for Twilight Sparkle. More books to read and new spells to learn. Immediately going into deep study mode she found a spell to make one younger excited she quickly tried to use the spell but it ended up backfiring on her turning her into a foal.
Now with no way of turning back Twilight will have to be the widdlest Pwincess of Equestria until a solution can be found.
Featured: August 31, 2014 Thank you everyone.
Warning: Contains cuteness, Diapers and a little humor.
Chapters (13)