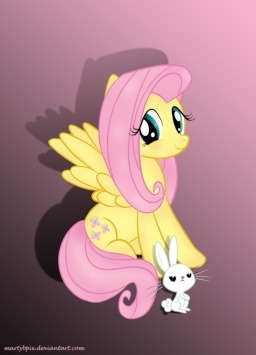 This was the first phase of my music pone, some (if not most) of this information about him has either been altered or completely erased from his character later on. The fic and description remains unedited and is completely open for review.
Crashie Tunez, one of the greatest musicians in all of Equestria, finds himself in a constant circle while living the rockstar life. So he decides to take a vacation, with his manager's approval of course, away from Manehattan until the end of Hearts and Hooves Day.
While arriving in a town he is not familiar with, Ponyville, he spots a recognizable Pegasus --Fluttershy.
Special thanks to NightingaleMLP for the support due to Roleplay and proof reading. The bestest friend I could ever ask for!
Chapters (15)