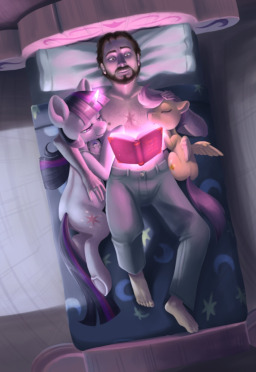 This story is a sequel to The First Year
---
A little over a year ago I was pulled here, Equestria. Things happened, I found a kindred spirit, my soul mate. We may not look alike and we think very differently, but together... Well, its a whole new life for us.
The continuation of Living and Dying in Equestria and The First Year, both are pretty much required reading beforehand... Or a lot of things won't make sense.
Thanks to Benderssj3 for the title idea and ARchy4288 for reminding me the art doesn't make the story. (The art will be changed later fyi When it gets done.)
The Teen rating represents some lovemaking between Twilight and I.
Nothing graphic or descriptive.
Chapters (31)