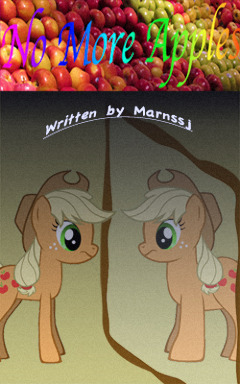 Source
An insidious idea is mistakenly planted in Applejack's brain when she misconstrues an innocent statement made by her sister Apple Bloom.
Triggers: eating disorders.
<--Like the cover art? Something I shoop'd together with screencaps from General Zoi's Pony Creator. Searching for "fat applejack" gave me...inappropriate results.
Rated teen for "language" (Equestrian pseudo-swear words) and more mature themes regarding anorexia, self-harm, bulimia etc. Things you might discuss with your parents or children.
Here's a link to the National Eating Disorders Association's help page: http://www.nationaleatingdisorders.org/find-help-support
Always remember that if you suspect someone you know may be suffering from an eating disorder, they may not realize it themselves, and you need to intervene before they do lasting and often permanent damage to themselves.
Chapters (3)