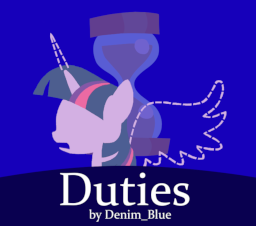 Source
Featured on Equestria Daily on Sept. 24, 2011
Change is something that cannot be stopped. Like time itself, it is a constant. Sometimes, however, it needs a push in a certain direction. Six particular mares, chosen by the Elements of Harmony, will light the path that the future of Equestria shall follow in a way they never thought possible. All while learning more about each other and the princesses that rule their land.
A series of stories following the six Spirits of Harmony and the two Royal Sisters of Canterlot as they go through radical changes that will forever affect Equestria and its many denizens.z
Cover art by Vargras
For those interested, this story also has its own TV Tropes page!
Chapters (14)