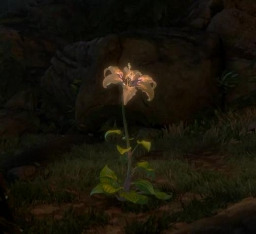 Fluttershy loved picking flowers of all kinds, but one day she finds a magic, golden flower hidden in a large patch. She digs it up and takes it home, hoping to add it to her garden. Little does she know that the flower has magic healing powers that could heal an entire changeling army and their queen along with it. Queen Chrysalis sees Fluttershy take the flower and goes after it. But when she arrives at Fluttershy's house, the flower is gone, and all that is left is a sleeping pegasus and yards and yards of pale, pink mane. Chrysalis makes a choice that could be her victory and her destruction.
A semi-darker version of Disney's Tangled, with a few pony twists thrown in. Enjoy!
I do not own Disney or My Little Pony!!!
Chapters (3)