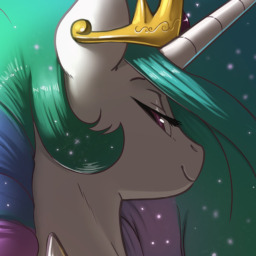 On the Density of Alicorn Skulls: A sharp blow to the head can do odd things to one's personality. This is particularly problematic if the victim in question is a widely respected leader of her people.
On the Classification of Divinity: In some other worlds where magic exists, the inhabitants have attempted to quantify the different levels of godhood. Unfortunately, it is not a perfect system, and the Princesses have never been ones to flaunt their absurd levels of power.
This is a series of unrelated one-shots focused around Celestia, who remains one of my favourite ponies. It's marked completed, since there won't be a continuing narrative going between all of the shorts. It will continue to see updates though, since I have plenty more ideas for the Princess!
Chapters (2)