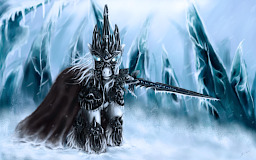 I was cast out by my comrades. Exiled. Forced to wander the frozen wastes...but I was not alone. Not entirely. The voice, now my only companion, guided me to my destination. Strange, nightmarish creatures awaited me at the entrance. I felt my blood run cold, as cold as Icecrown itself.
Inside, I bore witness to horrific acts, demonstrations of power, power that could be mine for the asking. Terrified, I ran...but did not get far. All too soon, my choice was made. Too late did I realize that such power does not come...without a price.
Now, the world shall pay a far greater toll, for I have returned.
Book of Bones, chapter six: the magus' lament
---
Note, this is not a world of Warcraft X mlp crossover.
It doesn't use anything from the game besides names, and some of these characters aren't even in their own roles. Never the less I've decided to include the crossover tag to appease angry fanboys with guns.
Chapters (6)