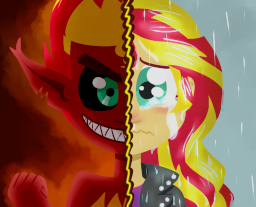 Source
Sunset Shimmer is having a bad night. She turned into a demon, was forcefully turned back, and now has to deal with all the people she's wronged in the past. As luck would have it, it seems her demon self isn't done with her either.
Can the power of friendship overcome this maniacal creature, or is Sunset Shimmer doomed to bring death and destruction to everyone she meets?
Cover art created by the talented alittleofsomething.
Chapters (18)