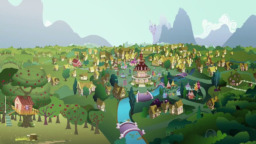 Being a mortician already makes somepony strange, but the fact that Stony looks almost no bigger than a colt does pose a problem even outside of the job. Especially when he lives so close too a family that seems to be all about being big and strong, the Apples, however sometimes even the smallest of things can offer something special.
Story takes place in the MAybe world, not necessary yo have read but it would make the character stand out more. Brought in part by
Fat1thatyoulove: as writer, editor and spring boarder.
&
Soildrock: Original story creator and last call editor.
Chapters (19)