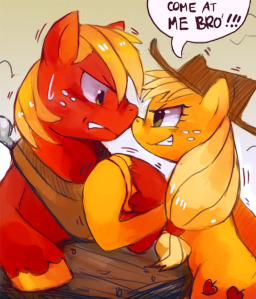 After a hard morning of work, a sweaty Applejack makes her way to shower off. And who should she encounter other than Big Mac!
A completely random Applecest done by yours truly, a spin-off to the Pounding Pumpkin series.
Takes place about 13 years after the current series, 3 years before One Pounded Pumpkin.
Chapters (3)