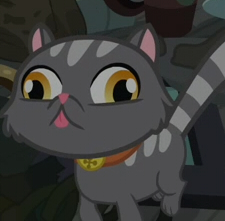 The title is incorrect, but the writer refuses to make a correction as it looks better this way. But he wishes to make it very clear that it is Doctor Derpicus, not Doctor Derp. Within Goldie's cottage lies the most evil of creatures... Doctor Derpicus. Evil schemes, from a tiny- ...body. An unexpected source for Equestria's greatest evil genius. Only one pony can stop him, but does she stand a chance against such brilliance? He thinks not. Not this time.
((This story has been roughly edited.))
Author Note:
Uh. Yeah, so this is a thing that kinda exploded outta my head. I'm not sure if it's "comedy" but it is quite silly. But "silly" is not a category, so comedy it is!
Chapters (1)