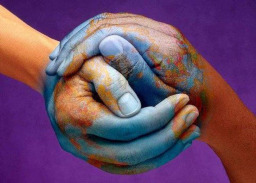 Earth's final downfall is imminent. Celestia and several other ponies watch with bated breath, as the final few acres of tainted land are swallowed. The last remaining humans are cornered in, no way of resisting their conversion.
But, just before Celestia orders the potion to be applied, the humans unite in an act that will haunt Celestia forever.
---
Warning! This story was written in fifteen minutes, and was not proofread before publish. It is easily my worst story. If you do not enjoy TCB or ACB stories, you will most likely not enjoy this story. Tags are accurate. There is no happy ending here. Viewer discretion is advised.
Chapters (1)