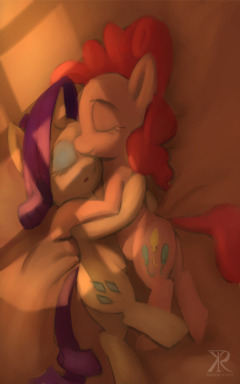 After their argument with Fluttershy, Rarity and Pinkie return to Sugarcube Corner in tears.
Are they really following pointless pursuits? Are they worthless?
As they ponder these questions, Rarity decides to stay the night.
If they are to be frivolous ponies, can they be frivolous together?
---
A Raripie one shot taking place during the episode Putting Your Hoof Down.
Proof read by Matcha Cheesecake
Inspired by the fan art of the same name by Raikoh-illust.
Chapters (1)