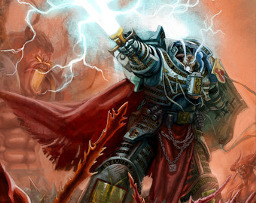 Following the defeat of Lord Abaddon, Kaldor Draigo, the edge of his sword, is assigned on a paticularly dangerous task to foil a nefarious plan of Khorne, the blood god.
Of course, Draigo get's to work with a certain lavender unicorn. Much to his dismay.
While that, The Emperor, begins to plan for his next big thing.
A slap in the face to the dark gods, it will be.
Takes place after "Splinter in his side"
Chapters (24)