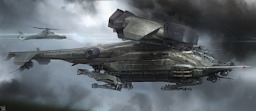 It is the year 2114, the third world war has come to ahead. The planet has been divided into two separate governments. The United Democratic Nations, the nations that fights to keep its country under the rule of an organized and collected group of leaders, and the Federal Dictatorial Council, the dictatorial rule of the council which acted as more of a united triarchy that dictated the laws, taxes, and freedoms.
On the historic day of June Sixth, the United Democratic Nations came together to finally deliver a death blow to the evil Federal Dictatorial Council. To do this, they would need to punch a hole in the foreboding Pacific Wall. This would be a costly endeavor, and several souls will never be able to see if their efforts were for naught or helped save their countries.
For two unfortunate souls, they will be among these individuals, but in a different manner.
---
Collab between Alex Mason and Smexy Sombra
Title is temporary until another is proved to be better.
Link to owner and creator of Coverart
Chapters (3)