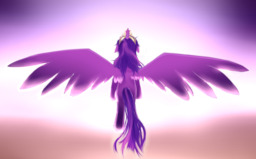 Source
It has been two hundred years since Celestia's funeral, and Equestria has changed. Mighty ships sail between the stars, great cities scrape the skies of half a dozen worlds, and what was once a humble nation has become a vast empire.
And now, Twilight Sparkle writes to her dearest mentor once again.
As of Season 4, LttS is fully re-integrated with canon.
Chapters (8)