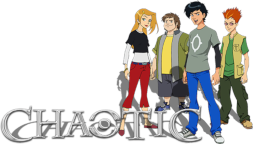 This story is a sequel to It's Time to Get a Little Chaotic
---
It has been a while since Tom and his friends have heard form their Chaotic selves and they're really world selves are starting to get worried.
After telling his new girl friend and fellow Chaotic play, Anna, about his experience as well as their disappearance. Anne promise to get to the bottom of it. With her connection and friends behind her she decides to confront the player named Diz and uncover what happens to Tom and his friends.
But With secrets held on all sides can Anna get the answers she seeks?
(Pleas look her for info on Chaotic Please read Prequel first)
Chapters (5)