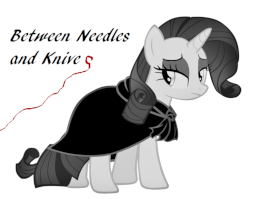 Source
This story is a sequel to The Tailor and her Recurring Customer: Part 1
---
The ends justify the means, and all actions are acceptable if done in the act of preserving the state.
This story is the standalone sequel to The Tailor and her Recurring Customer. Prior reading is not required.
Rarity thought of herself as just a simple tailor in a small town with dreams to become big. But, with recent events and incidents that have changed her life, she must reassess what she truly is, and the weight her role as one of the Elements of Harmony carries.
Thanks to Rustling Leaves and Blagdorass for proofing. Also, I would like to thank the editors of Editors R Us, Dave the Brony, AndyGrey and FillyPhill for editing.
Chapters (18)