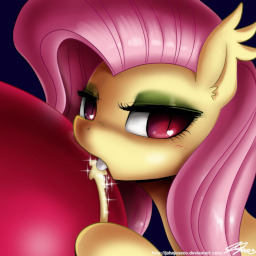 Source
Fluttershy is fine. Really, she is. Sure, she was a magically created fruit-sucking vampire hybrid a week ago, but now she's fine. She's seen a pair of fangs in the mirror now and then, but she's fine. She drools at the thought of apples, but she's fine. Nothing to worry her friends about.
It's not like she has a problem or anything.
Everything. Is. Fine.
Chapters (2)