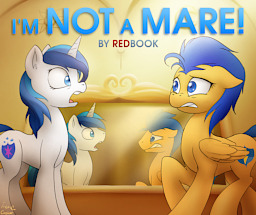 Source
In celebration of getting promoted to Captain of the Guard, Shining Armor decides to have a night on the town with his men. As the night goes on though, the new guy, Flash Sentry, decides to give Shining a hoof getting home. After a disastrous encounter with Princess Celestia where neither Ponies could keep their mouths shut, they end up getting taught a lesson and possibly learning more than they thought they would in the process.
---
This awesome cover art is done by Conicer and GottaLovePinkiePie They are both two awesome ponies.
---
Made it on the feature box on 12/30/13. I want to thank everypony who made this possible.
Chapters (5)