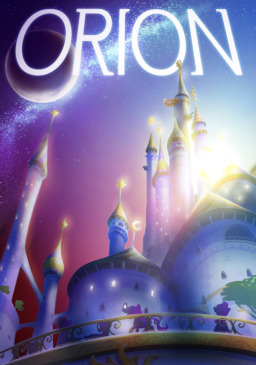 Source
I think we dream so we don't have to be apart for so long. If we're in each other's dreams, we can be together all the time.
Many years after our favorite heroes' events, Equestria is raided by a surprise Changeling attack, this one much more organised and violent than the previous one. The Changelings are fought back and killed, right down to the last... But all that is left of Canterlot is a broken city that although it can be rebuilt, will never be the same. In honor of Princess Twilight, who died in battle, the two royal sisters decide to keep the moon up in the sky during the daytime, creating a cycle known as the Long Day.
30 years later, the rebuilt world of Equestria is mending. In a troubled but fairly functional and vastly evolved Canterlot, five young ponies who just want to have a bit of harmless fun are in for an evening that they will always remember...
---
Thanks to cmaggot for letting me use his stunning picture as a cover art, and to Conicer for his amazing editing work!
Thanks to Dr Bob for proofreading and editing!
Contains swearing, and the use of Celestia's name in vain.
Chapters (6)