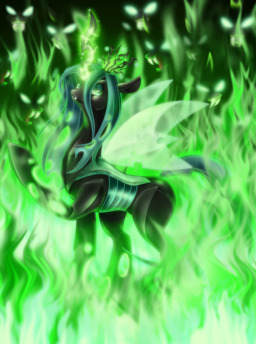 Source
Long before Twilight and her friends met one another and began reforming villains, equestria had to deal with them much more harshly. To do this, Celestia and Luna once again relied on heroes to solve problems.
Steele Breaker, a young unicorn living with his uncle in a small village, is nothing more than a simple merchant. His talent, however, is swordsmanship. He practices when he can, using a sword left to him by his parents, but he rarely has the free time.
If only he knew just how much that sword was going to come in handy.
Chapters (7)