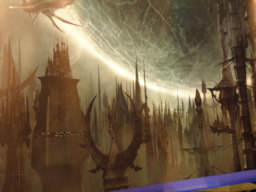 Growing increasingly weary of the attacks from the Dark Eldar, the Emperor dispatches Russ and Khan to deal with this. Little do they know, they have a stowaway on board.
So.... I decided to continue the series I was writing for fimfiction.
What am I doing with my life?
Takes place after "The last black crusade"
Chapters (9)