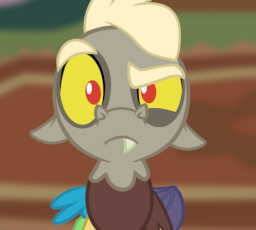 Set in the 'Youngverse'
Whilst playing with his favorite toy, Dorian, Discord overhears some local colts talking about something he doesn't understand. Like any child, he asks his parents about it and what was a seemingly normal day for Eris and Entropy is shattered with a single question.
---
Now with a YouTube reading! Big thanks to The Architect for doing so!
Cover art from the adorable askdiscordbaby tumblr blog, go check it out!
Chapters (1)