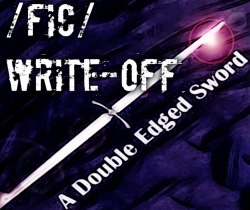 Writefriends from all over PonyChan gathered in a war of words on the weekend of March 10. But who is the greatest a/fic/ionado? The decision is yours. Vote, rate, and choose your favourites!
Authors are anonymous, so you won't know who wrote what until the voting stage is over.
(See: http://www.ponychan.net/chan/fic/res/88413.html for info on how the competition went down.)
Cover image by Cassius.
Chapters (21)