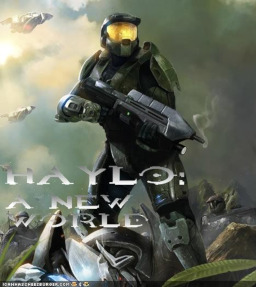 Please read the pre-word prior to reading the remastered or original version.
"Wake me, when you need me."
The year is 2557, 5 years after the destruction of The Ark. The threat of the flood is gone, the Covenant is a small shadow of its former self, and the universe is now at peace. Or so it seems, as the remnants of the U.N.S.C. Forward Unto Dawn is sucked into another portal, causing it to crash into the land of Equestria. Will the inhabitants of the planet accept or exile him, and is there a new threat looming? Will Spartan-117 be able to handle it? Find out the answer to this and much more in Haylo: A New World.
Chapters (21)